A Modern Version for Today – Intermediate Skill Level Workshop
Saturday, April 13th 10:00 AM-5:00 PM
Sunday, April 14th 10:00 AM-3:00 PM
Carlo Ditta, 1445 Mac Arthur Ave, Harvey, LA 70058
$80 via PayPal
This class will take a look at so-called modern calligraphy, seen everywhere nowadays. Chances are you either love it or hate it. I hated it, till I decided that if I can't beat them, join them. I chose to benefit rather than lose out, by taking a closer look at this popular approach to lettering. So should you.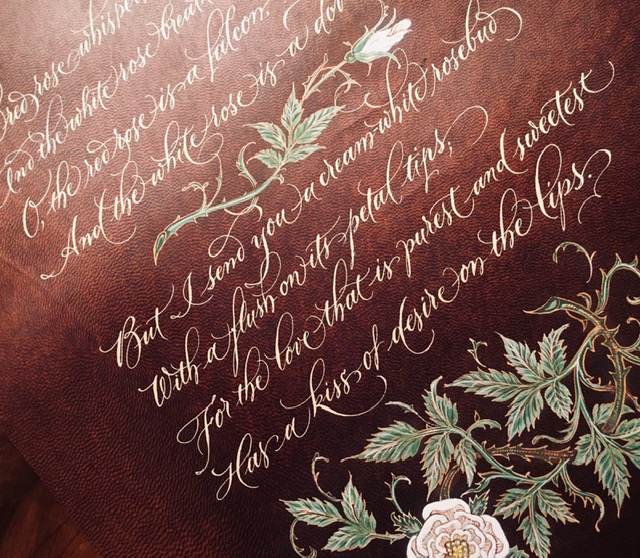 Read More
The Houston Calligraphy Guild is hosting a retreat on Saturday, February 16, 2019 to Sunday February 17, 2019 and one of our members is teaching a class!
Patti Adams will be teaching Color in Calligraphy. There will be other guild members from around the Southwest teaching classes including Folded Pen, Bernd Letters, and Watercolors.
Learn more and register here!
Read More